DealerRater Dealer of the Year
DealerRater
 –
 Nebraska Honda Dealer of the Year!
DealerRater Dealer of the Year Award Program was initiated in 2009. Through this award
program, a select number of car dealerships throughout the United States and Canada are awarded
for outstanding customer satisfaction as expressed through customers' online reviews posted on DealerRater's web site.
DealerRater's Dealer of the Year awards are given to car dealerships that have the highest
PowerScore™ in their brand category at both the national level as well as the state/provincial level
within the represented brand categories. In addition, one U.S. dealership and one Canadian
dealership is recognized for being the overall Dealer of the Year by outranking other brand-specific
Dealer of the Year winners.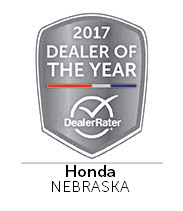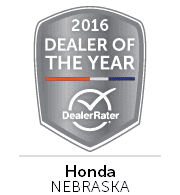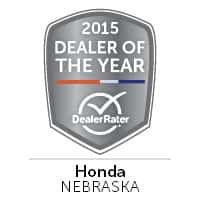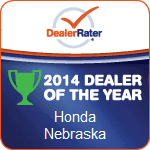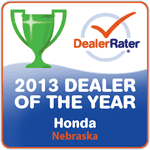 DealerRater Consumer Satisfaction Award!
The DealerRater Consumer Satisfaction Award was first introduced in 2015, to recognize the top-performing dealerships on DealerRater. Through this award program, a percentage of DealerRater's top-ranked dealerships throughout the United States and Canada are awarded for outstanding customer satisfaction as evidenced through customer reviews submitted to DealerRater.com.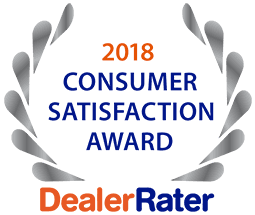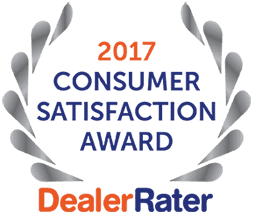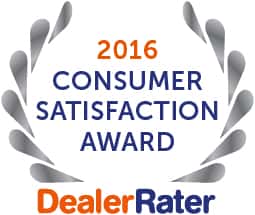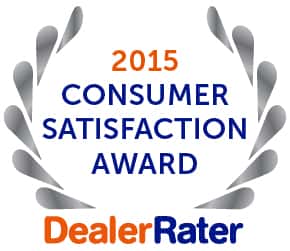 Discover the difference. Experience the value.
Honda of Lincoln
Honda of Lincoln is Lincoln's premier Honda dealer, winning American Honda's prestigious Presidents Award 10 times, most recently in 2016.
We treat people with respect and integrity and strive to make the car-buying experience positive, pressure-free and enjoyable. Our goal is to exceed your expectations from test-drive to delivery, and we make every effort to make buyers feel at home while shopping with us, even if it's online! Honda of Lincoln makes online car-buying easy with a top-notch interface that allows customers to search current inventory, evaluate trades, negotiate prices and submit quote requests.
Not only are we dedicated to helping you achieve the best car-buying experience possible, but we also strive to make sure you get the best out of your vehicle. Our premium service department is rated as one of the top-three in the nation, operating in a state-of-the-art facility, which features the most current diagnostic and repair equipment available. Our highly-skilled, factory-trained Master Certified technicians deliver efficient, quality vehicle care no matter what make or model you drive. In our experience, we have learned that the only way to do business is to listen to the customers and give them the best overall ownership experience possible. All of us here at Honda of Lincoln are 100% committed to ensuring our guests are treated with integrity and respect.