Save yourself a spot for the Power of Dreams Meet Saturday, October 16, 2021!
Deadline to register is Thursday, October 14, 2021!
WE ARE BACK! The 3rd annual Honda of Lincoln Power of Dreams Meet is set with more awards to give out!
Last year, we had an amazing turn out with more cars than we had parking, and we loved it! There were so many cars that deserved recognition so this year, we are having some new categories AND we are doing a runner-up award as well!
Come out and enjoy food from Grata Catering, live music from DJ FURASHI, photography, videography, and much more. Event starts at 1:00 pm.
AWARDS
There will be awards for these 11 categories:
Best of Show
Best Engine Bay
Best Interior
Best Wheel & Tire Set-up
Best Grom/Ruckus
Best 80's
Best 90's
Best 2000's
Best Track / Time Attack Setup
Best Drag Setup
Judge's Favorite
Judging will be from 2:00 p.m. – 3:30 p.m.
FOOD
Grata Catering
MUSIC
Local DJ and Honda enthusiast DJ Nate AKA FURASHI will be bring this party to life with variety of awesome tracks to have you jamming out while admiring some awesome cars!
CEREMONY
Awards will be given out at 4:00 p.m. in front of the 4 service bay garages. Don't leave early as there are many chances to win! Honorable mentions will win some Honda swag.
This event is focused on the Honda/Acura enthusiast group we have here in the local area (Lincoln, Omaha, Grand Island) but ALL VEHICLES ARE WELCOMED!
Please come out and have a blast with us here at Honda of Lincoln!
More information will be posted on this event page as we near the date like parking instructions, etc. so make sure to like our page and keep an eye out for any updates!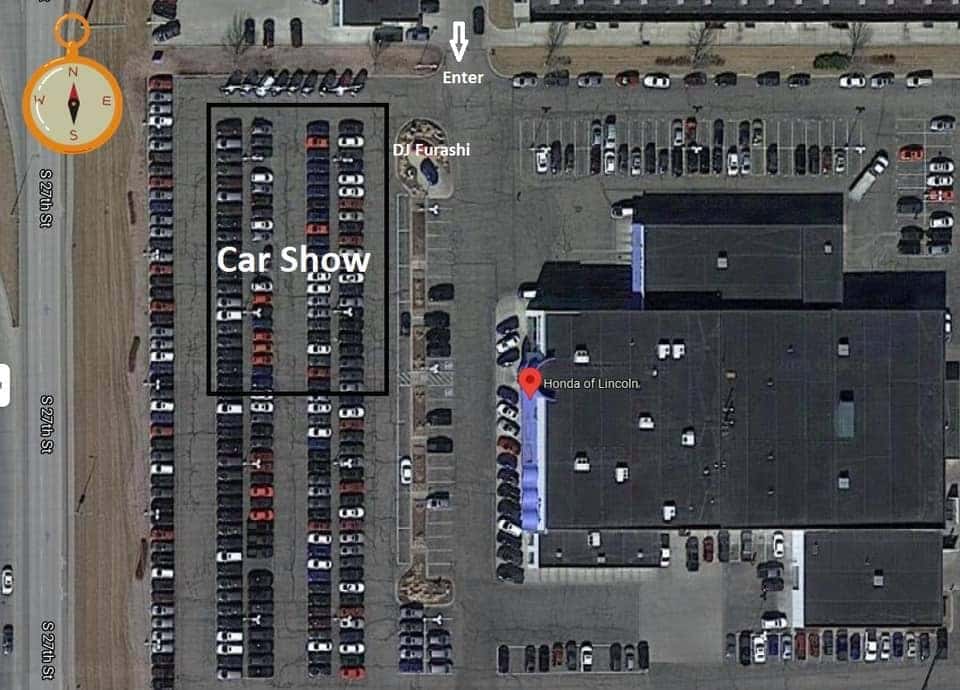 Pre-registration is required. It is free! Deadline to register is Thursday, October 14th, 2021