2016 Pilot Reviews
2016 Pilot Reviews
Here is a list of early media reviews for the new 2016 Pilot.

Honda traditionally embodies efficiency in design. But the typical consumer doesn't always appreciate such modesty, tending to always want more. Redesigned for 2016, the new Honda Pilot aims to please, providing more in almost every conceivable way.
» Supersized 2016 Honda Pilot delivers more of just about everything | Wednesday, May. 20, 2015 | consumerreports.org | Tom Mutchler

We could go on and on as to how 2016 Honda Pilot outshines all comers in the midsize SUV segment. But truth be told, we find no other offering in the class that compare to Pilot. That makes comparative, impartial drive review just a bit tougher. That autonomous driving thing is just a teaser when it comes to Honda's most refined 3 row. 2016 Honda Pilot reinvents the mainstream 8 passenger SUV.
» 2016 Honda Pilot reinvents mainstream 8 passenger SUV | Wednesday, May. 20, 2015 | torquenews.com | Parks McCants

I was a huge fan of Honda's first Pilot when it launched over a decade ago. The large, three-row SUV had an appealing look wrapped around a unibody platform at a time when many large SUVs still used truck-based, body-on-frame designs.
» 2016 Honda Pilot: Honda's All-New, Fully Evolved Family Crossover | Tuesday, May. 26, 2015 | forbes.com | Karl Brauer

All-new for the 2016 model year, Honda has introduced the Pilot. While the old Pilot has been given much love, Honda wanted to introduce something a bit more sleek, with better mpg and a better reflection of where the company is going.
» DRIVEN + VIDEO: Looking For A New FAMILY Hauler? The 2016 Honda Pilot May Be What You NEVER Knew You Wanted | Saturday, May. 23, 2015 | autospies.com

The third-generation Honda Pilot SUV is like the third bowl of porridge Goldilocks sampled: just right. It's more stylish and less truck-like than the previous two Pilots, and features a full complement of Honda Sensing driver-assist technology.
» 2016 Honda Pilot Elite | Thursday, May. 21, 2015 | pcmag.com | Bill Howard

Honda reliability, a roomy interior, and a practical shape are what sell the Pilot. Absent is any sense of style or indulgent luxury. The new 2016 Pilot seeks to amend that and, in so doing, take some of the drudgery out of parenthood—even as it delves further into its role as a minivan proxy.
» 2016 Honda Pilot | Wednesday, May. 20, 2015 | caranddriver.com | Joe Lorio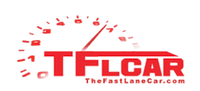 The crossover market is hot and spans many segments from the sub-compact to the full-sizers you see here. The 2016 Honda Pilot is the latest entry and it looks to steal market share from the competition and grow further. Who are the competitors? They are many, but the top three are the Ford Explorer, Toyota Highlander, and the Chevy Traverse.
» 2016 Honda Pilot: Against the Competition [Mega Mashup Video] | Friday, May. 22, 2015 | tflcar.com | Andre Smirnov

The current Honda Pilot, while a more-than-adequate family hauler, is getting stale: it debuted in 2009 and has had only a mild facelift, in 2012. With the 2016 Pilot, Honda needed to align its three-row SUV with its newer, smaller utility vehicles while meeting the demands of evolved buyers. The bigger, lighter Pilot wears the new Honda family face and moves a half-step closer to the minivan end of the vehicle spectrum, a slightly disappointing inevitability in this segment.
» First Drive: 2016 Honda Pilot | Wednesday, May. 20, 2015 | roadandtrack.com | Robert Sorokanich

The 2016 Honda Pilot has been completely redesigned for the new model year, and even though it has an entirely new look, extra goodies, and a new drivetrain, the new SUV only sees a slight increase in price over its predecessor. Starting at $30,875 including destination, the 2016 Pilot is only $125 more than the 2015 model.
» Priced: Redesigned 2016 Honda Pilot Starts at $30,875 | Wednesday, May. 20, 2015 | motortrend.com | Karla Sanchez

The redesigned Pilot is a little bit bigger, but not as boxy as older models, making it feel more a part of the Honda family than some weird distant cousin. It gets better fuel economy, makes more power, and comes with better safety systems and driver aids, like adaptive cruise control.
» 2016 Honda Pilot: First Drive | Thursday, May. 21, 2015 | yahoo.com | Chuck Tannert

The 2016 Honda Pilot represents a complete redesign for this popular, but previously underwhelming three-row crossover. It's more streamlined in appearance, more carlike to drive and plusher inside, while the features list swells with the latest technology, safety and luxury equipment. After our first lengthy test-drive, it feels like a class leader.
» 2016 Honda Pilot Road Test | Wednesday, May. 20, 2015 | edmunds.com | James Riswick

For all it had going for it, the second-generation Honda Pilot was stung by one undeniable fact: it looked like a big, boxy SUV at a time when consumer favor was shifting towards car-based crossovers. For 2016, though, Honda is offering a third-generation Pilot that not only does away with the old model's brutalist looks, but also adopts bleeding-edge safety technology and fuel-efficient powertrains.
» 2016 Honda Pilot First Drive [w/video] | Wednesday, May. 20, 2015 | autoblog.com | Brandon Turkus
Honda reimagined its three-row SUV for 2016 and families should be pleased with the new Pilot. Sleek styling, loads of creature comforts and refined road manners make the new Pilot a win.
» 2016 Honda Pilot Video | Wednesday, May. 20, 2015 | cars.com | Jennifer Geiger
Suburban families, rejoice: There is a new Honda Pilot! The sport-utility vehicle that truly put Honda on the map for families who rejected minivans is redesigned for 2016, and not a moment too soon. We joined Honda in Kentucky for a first look at the all-new model.
» Review: 2016 Honda Pilot | Wednesday, May. 20, 2015 | autoworldnews.com | Jeff Jablansky
How does the all-new 2016 Honda Pilot differ from its predecessor? The data is in. It's more powerful. The updated 3.5L V6 now makes 280 horsepower and 260 lb-ft of torque. There are two transmission choices: the 6-speed automatic and the push-button 9-speed automatic.
» 2016 Honda Pilot: Starts at $29,995 and Tops Out at $46,420 [w/ Video] | Wednesday, May. 20, 2015 | tflcar.com | Andre Smirnov
2016 Pilot Reviews links on HondaofLincoln.com