Honda Environmental Leadership Program
Honda of Lincoln achieves the Silver Award Status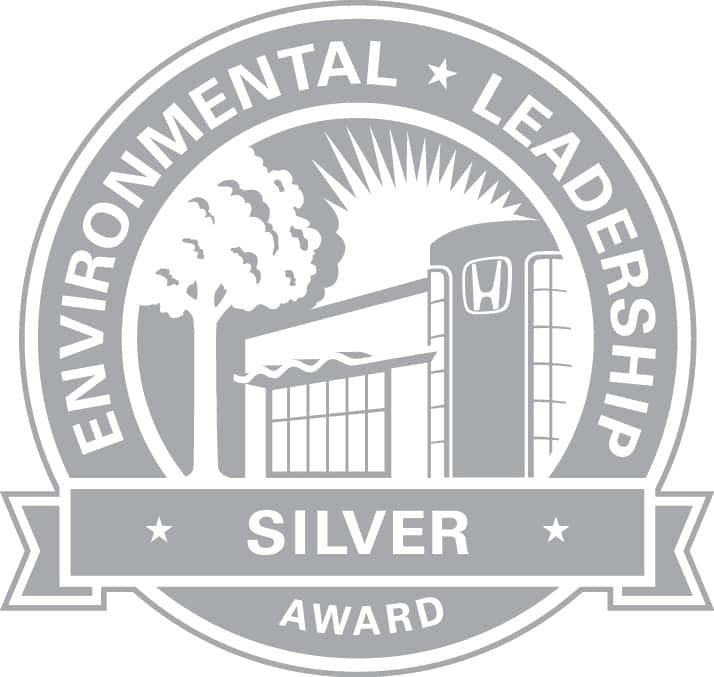 For Immediate release
Honda of Lincoln Earns Honda Environmental Leadership Award for Reducing Its Environmental Impact
10% reduction in energy use, conservation of water, and recycling
at core of "green dealer" effort
Lincoln, Ne,  March 24th 2015 –  Honda of Lincoln has earned the Honda Environmental Leadership Award and has been recognized by American Honda Motor Co. Inc., as a leader in the company's effort to reduce the environmental impact of Honda dealerships in communities around the nation. Honda of Lincoln was among the first Honda automobile dealers to receive the award.
Honda of Lincoln earned the award for achieving specific environmental targets based on a rigorous points system that includes reducing total energy use at the dealership by at least 10 percent.
"We're extremely proud to be part of Honda's global effort to help preserve and protect the environment," said Eric Olsen, General Manager.  "Our customers already benefit from owning a fuel-efficient Honda vehicle, but now they have the extra piece of mind, knowing that they're doing business with a local Honda dealer that is committed to reducing its environmental impact in the community."
Honda of Lincoln has taken numerous steps to reduce its environmental impact and to earn the Honda Environmental Leadership Award, including converting interior lighting in the Showroom,  Service Department and Delivery Areas over to LED Lighting fixtures.
Honda introduced its new voluntary "green dealer" program to its U.S. dealers in the fall of 2011. The company uses a third party evaluator to conduct environmental audits of participating dealers and recommend strategies for reducing their energy use.
Over the past three decades, Honda has been working to reduce the environmental impact of its products, manufacturing and logistics operations, and facilities in North America. These initiatives are reported annually in the company's North American Environmental Report.  Expanding its environmental initiatives to its dealer body is the logical next step in the company's effort to reduce waste, energy use and CO2 emissions across the full spectrum of its operations and throughout the lifecycle of Honda products, including at the point of sale.
About Honda of Lincoln
Honda of Lincoln  is a full service Honda dealership, providing its customers in the Lincoln Community with high-quality sales and service support since 1973.  over those 42 years Honda of Lincoln has received numerous Accolades.  Recently Honda of Lincoln was awarded its 9th Presidents award from American Honda, the highest achievement possible from Honda.
Honda Environmental Leadership
Honda is a leader in the development of leading-edge technologies to improve fuel efficiency and reduce CO2 emissions. Honda has led the Union of Concerned Scientists (UCS) rankings of overall vehicle environmental performance since 2000, and a Honda vehicle has topped the list of America's greenest vehicles from the American Council for an Energy-Efficient Economy (ACEEE) for eleven out of the past thirteen years. The company leads all automakers with twelve LEED-Certified "Green Buildings" in North America, and is producing products in North America with virtually zero waste to landfill.
In 2006, Honda became the first automaker to announce voluntary CO2 emissions reduction targets for its global fleet of automobile, power sports and power equipment products and its global network of manufacturing plants. Today, the company is striving for even greater reductions in CO2 emissions that contribute to global climate change, while also working to minimize waste, water use and the total environmental footprint of its operations worldwide.
Media Contact Information:
Ron McLain, Manger Business Development Honda of Lincoln: 402-437-1200
Marcos Frommer (American Honda Motor Co., Inc.): 310-781-5542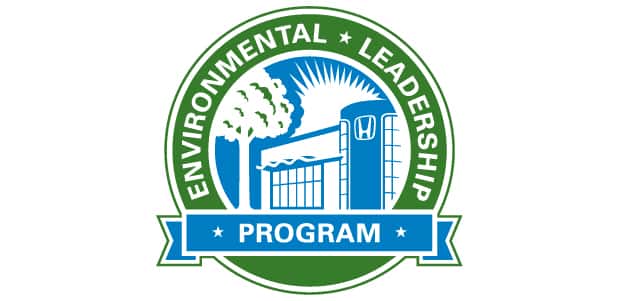 ###
About The Green Dealer Program
As part of Honda's global initiative to reduce carbon emissions, Honda's Environmental Business Development Office created a program to help U.S. Honda dealerships reduce operational carbon dioxide emissions.
In 2011, an initial pilot program across a variety of dealership sizes, locations, and ages identified the unique energy needs of automotive dealerships.
Interior and exterior lighting and HVAC systems make up the majority of energy consumption and costs, and by appropriately addressing these systems, dealerships can both reduce energy use AND save money.
At the time, there was no established award-based program that focused on how to reduce energy consumption and minimize costs for automotive dealerships. This prompted the development of the Honda Environmental Leadership Program, which launched in April 2012. This comprehensive program aims to help Honda dealerships minimize environmental impact by focusing on reduced energy consumption and cost savings.
» Reduce energy consumption: The Honda Environmental Leadership Program focuses on measurable energy reductions, targeting a 10% or greater reduction in dealership total energy use. With a 10% reduction, a dealership is recognized with the Silver Award; a 30% reduction is recognized with the Gold Award; and with a 50% reduction, a dealership earns the highest level Platinum Award. Dealership energy performance is measured by energy reduction percentage and points achievement.
» Maximize cost savings: The Honda Environmental Leadership Program also focuses on cost savings. Significant reductions in energy use can be achieved by low- or no-cost measures, and a simple payback of zero to five years is considered core to the program.
This "Green Dealer" Guide provides recommendations based on a comprehensive set of environmental guidelines designed by Honda specifically for dealerships enrolled in the Honda Environmental Leadership Program. By making this information publicly available, Honda hopes to provide a path for all automotive dealerships to reduce their environmental impact, contributing to a healthier and more sustainable future.
 Honda Environmental Leadership Program