Welcome Cars.com
Welcome Cars.com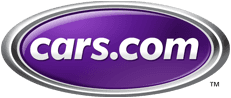 Thank you for visiting from Cars.com
                          What would you like to do next?





About Honda of Lincoln
Nebraska's volume Honda Dealer.  We have a large selection of New and Used Hondas in stock.  Honda of Lincoln has been Lincoln, Ne #1 rated New Honda Vehicles along with Honda Certified Pre-Owned used import and domestic dealer for the last 25 years according to KFOR's People's Choice Awards.
Honda of Lincoln sets itself apart with its distinctively positive sales and service attitude earning our dealership Honda's prestigious President's Award 11 times. The "Honda of Lincoln Way" is dedicated to the customer's experience before, during, and after the sale. We are confident our sales and Service department will exceed your expectations from the test drive to delivery and through out the life of your car.
About Cars.com
With more than 30 million visits each month, on average, Cars.com is the leading destination for online car shoppers, offering credible and easy-to-understand information from consumers and experts to help buyers formulate opinions on what to buy, where to buy and how much to pay for a car.
With comprehensive pricing information, dealer reviews, side-by-side comparison tools, photo galleries, videos, unbiased editorial content and a large selection of new- and used-car inventory, Cars.com puts car buyers in control of their shopping process with the information they need to make confident buying decisions.
 Welcome Cars.com and enjoy your visit to Honda of Lincoln!