2017 Honda Accord Hybrid Makes Cars.com "Car Seat Check Honor Roll"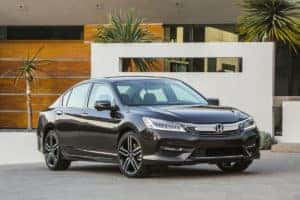 – TORRANCE, Calif.
Grades are in and the 2017 Honda Accord Hybrid earned straight A's in the Cars.com "2017 Car Seat Check Honor Roll." Cars.com tested 65 model year 2017 and 2018 vehicles with only those scoring an "A" grade in each of the applicable six criteria being included on the list. The 2017 Accord Hybrid was one of only 10 to earn the required grades.
Cars.com's certified child passenger safety technicians reach their decision by investigating a vehicle's Latch system as well as how different car-seat styles fit into the vehicle. Overall, the Cars.com "Honor Roll" recognizes vehicles that make car seat installation easy for families.
# # #