2019 Honda Clarity Wins Cars.com 2019 Eco-Friendly Award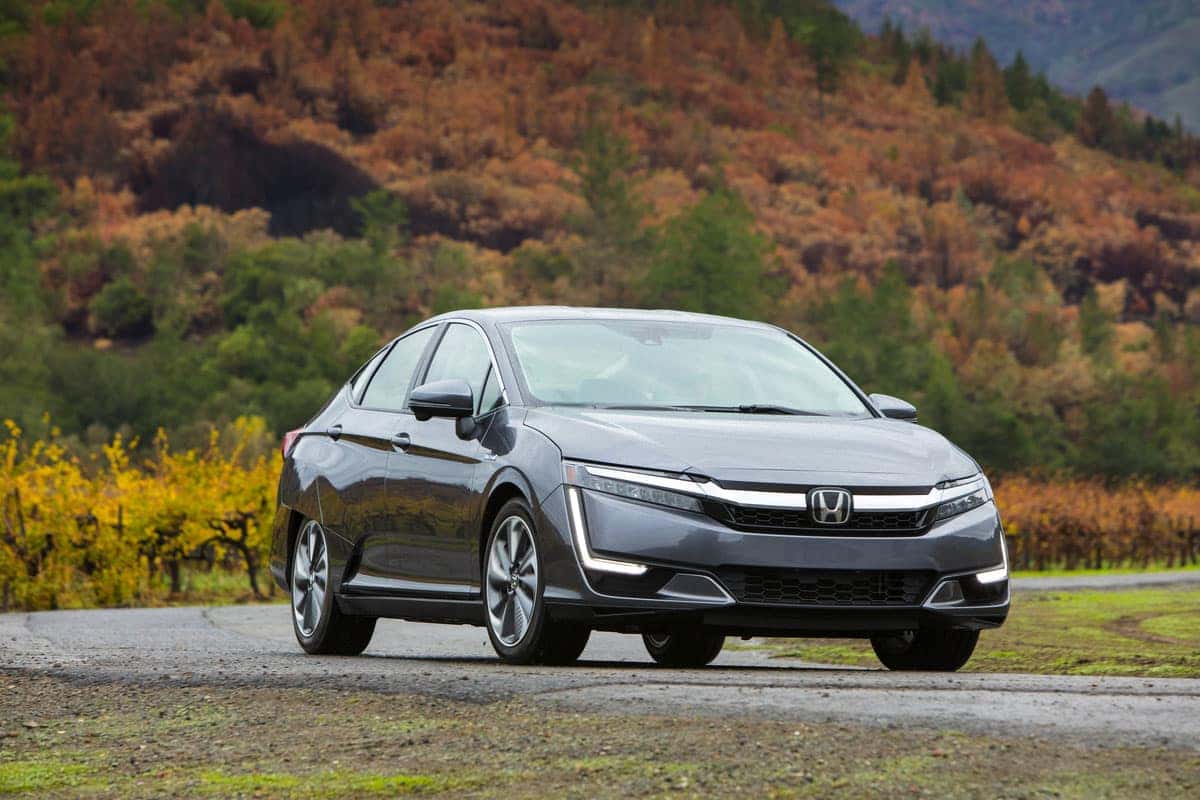 – TORRANCE, Calif.
Cars.com has recognized Honda's environmental leadership this Earth Day by naming the 2019 Honda Clarity Plug-In Hybrid the winner of its 2019 Eco-Friendly Award. The Clarity Plug-In Hybrid, with an EPA-estimated electric-only range of 47 and a total driving range of 340 miles, is America's top-selling plug-in hybrid vehicle.
The 2019 Civic EX earned runner-up status, with Cars.com noting its exceptionally fuel-efficient 1.5-liter turbocharged 4-cylinder engine. The Clarity Plug-In Hybrid also beat out theToyota RAV4 Hybrid and 2019 Chevrolet Bolt EV in earning top environmental status. For this award, Cars.com considers all vehicles that reduce consumption and/or minimize the release of carbon and pollutants, regardless of fuel type.
The Honda Clarity Plug-In Hybrid is part of a family of electrified midsize five-passenger vehicles that also includes battery-electric and hydrogen fuel cell, all on one model platform, offering Honda customers an array of electrified vehicle choices to suit their individual tastes and driving needs.
About Honda
Honda offers a full line of reliable, fuel-efficient and fun-to-drive vehicles with advanced safety technologies sold through over 1,000 independent U.S. Honda dealers. The Honda lineup includes the Fit, Civic, Insight, Accord and Clarity series passenger cars, along with the HR-V, CR-V, Passport and Pilot sport utility vehicles, the Ridgeline pickup and the Odyssey minivan.
Honda has been producing automobiles in America for more than 35 years and currently operates 19 major manufacturing facilities in North America. In 2018, more than 90 percent of all Honda brand vehicles sold in the U.S. were made in North America, using domestic and globally sourced parts.
For More Information
Additional media information including detailed pricing features and high-resolution photography of all 2018 Honda models is available at hondanews.com. Consumer information is available at automobiles.honda.com. To join the Honda community on Facebook, visit facebook.com/honda.
Read at Hondanews.com
# # #