Honda Accord and Civic Named to Car and Driver Magazine 10Best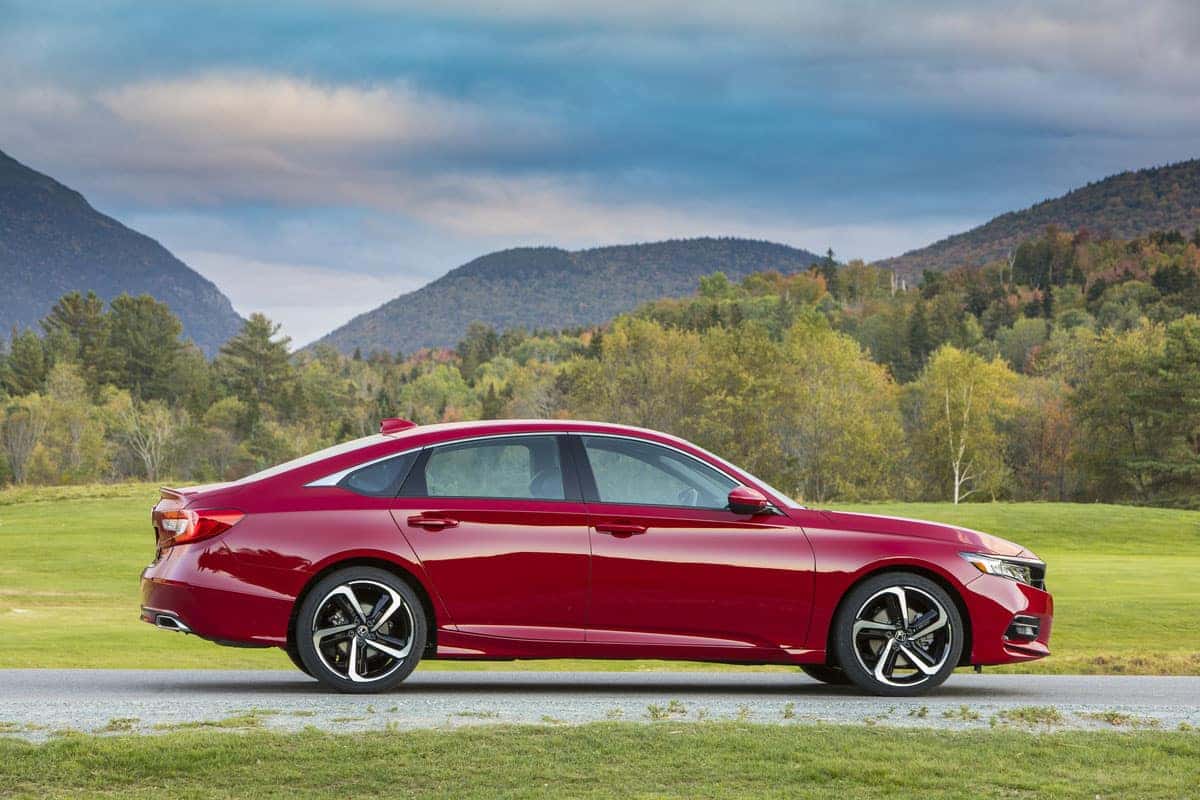 – TORRANCE, Calif.
America's first and second best retail selling cars1 receive Car and Driver 10Best awards, Civic in Hatchback Sport, Si and Type R variants and Accord for a record 32nd time
The all-new 2018 Honda Accord and the 2018 Civic Hatchback Sport, Si and Type R have been named to Car and Drivermagazine's 10Best list for 2018. This marks the 32nd time that Accord has made the prestigious 10Best list, a feat unmatched by any other vehicle. It is the sixth time Civic has made the 10Best list.
The 10th generation Accord, dubbed by the experts at Car and Driver as "America's Best Sedan" (November 2017 issue), benefits from the most radical redesign in the model's 41-year history, including dramatic new styling, a more sophisticated and spacious interior and two all-new turbocharged powerplants. The Accord 1.5T launched on Oct. 18 and was joined earlier this month by the Accord 2.0T. The all-new 2018 Accord Hybrid will launch next year.
The Civic Sport Hatchback, Si and Type R are the latest editions to the 10th-generation Civic lineup, America's best-selling car. The 306-horsepower2 Civic Type R is first Honda Type R sold in America and the fastest front-wheel drive production car around the famed Nürburgring circuit. The 10th-generation Civic Si Coupe, Si Sedan and Hatchback siblings also benefit from a completely reengineered body and chassis and new turbocharged engines, offering customers class-leading interior space and driving fun.
About Honda
Honda offers a full line of reliable, fuel-efficient and fun-to-drive vehicles with advanced safety technologies sold through over 1,000 independent U.S. Honda dealers. The Honda lineup includes the Fit, Civic, Accord and Clarity series passenger cars, along with the HR-V, CR-V and Pilot sport/utility vehicles, the Ridgeline pickup and the Odyssey minivan.
Honda has been producing automobiles in America for 35 years and currently operates 19 major manufacturing facilities in North America. In 2016, more than 95% of all Honda and Acura vehicles sold in the U.S. were made in North America, using domestic and globally sourced parts.
For More Information
Consumer information about Accord is available at https://automobiles.honda.com/accord and information about the Civic is available at https://automobiles.honda.com/civic. To join the Accord community on Facebook visit https://www.facebook.com/hondacivic/ and to join the Civic community on Facebook visit https://www.facebook.com/hondaaccord/. Additional media information including detailed pricing features and high-resolution photography of the Honda Accord and Civic available at https://hondanews.com
1 Based on Urban Science retail sales data among all car models in the industry for each 2016CY-end and 2017CYTD October.
2 306 horsepower @ 6,500 rpm (SAE net)
# # #