Honda Accord Earns 2020 Edmunds Top Rated Sedan Award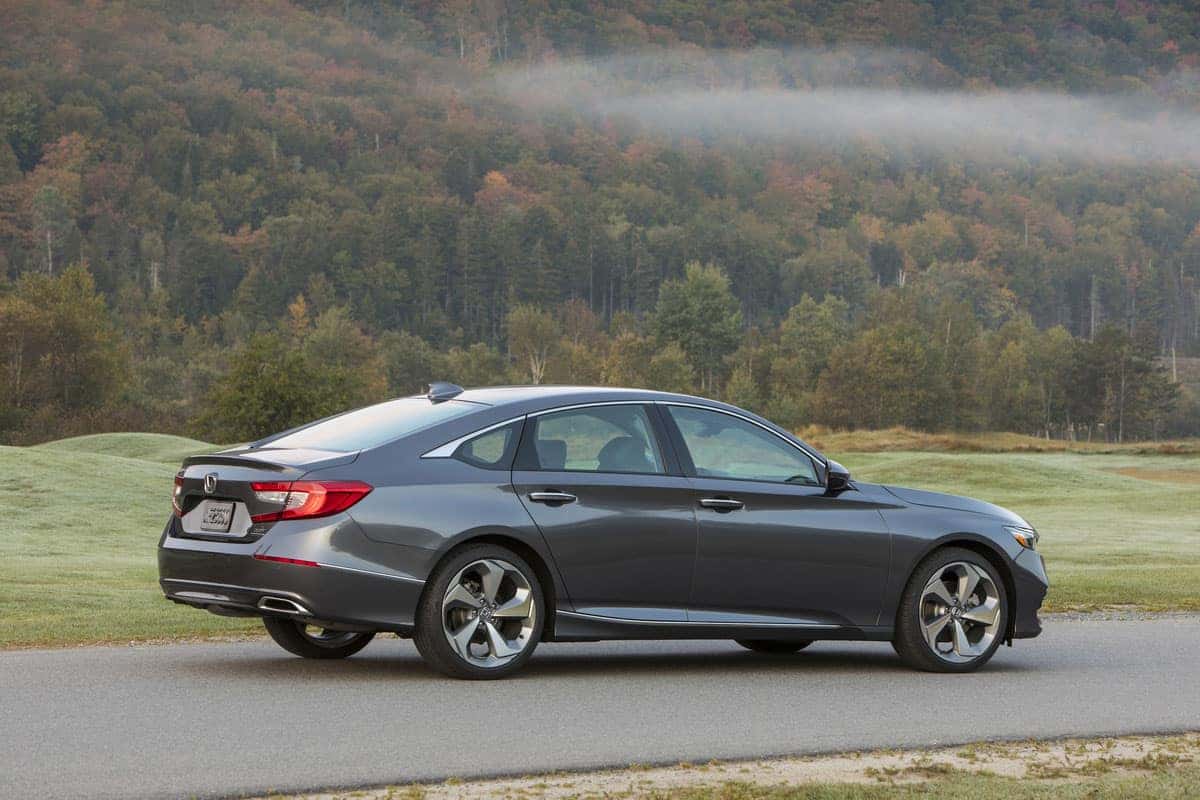 Since its introduction in 2017 as a 2018 model, the 10th generation Accord's sophisticated and spacious interior, responsive and refined chassis and powerful yet fuel-efficient turbocharged engines have redefined expectations of what a mainstream midsize sedan can be. The editorial experts at Edmunds agree that Accord remains the class of the field with their announcement that the 2020 Honda Accord has earned the Edmunds Top Rated Sedan award. It marks Accord's second straight year as Edmunds top choice among all sedan competitors. The Edmunds Top Rated Awards recognize the overall best vehicles of the year that are currently on sale, based on extensive testing and rating from the expert Edmunds editorial staff.
"A two-time winner of our best sedan award, the Honda Accord offers everything you'd hope for – and a little more," said Alistair Weaver, editor-in-chief at Edmunds. "Packed with sophisticated technology, sporty handling and thoughtful design, the Accord is far more refined than you'd expect for the price and remains firmly ahead of the other vehicles in its class as our Top Rated Sedan of 2020."
Accord is the retail best-selling midsize sedan in America over the past 44 years1, with cumulative U.S. sales topping 13.8 million units, and U.S. production of more than 11.7 million units since going into production as the first U.S.-made car from a Japanese automaker on November 1, 1982, in Marysville, Ohio.
About Honda
Honda offers a full line of reliable, fuel-efficient and fun-to-drive vehicles with advanced safety technologies sold through over 1,000 independent U.S. Honda dealers. The Honda lineup includes the Fit, Civic, Insight, Accord and Clarity series passenger cars, along with the HR-V, CR-V, Passport and Pilot sport utility vehicles, the Ridgeline pickup and the Odyssey minivan.
Honda has been producing automobiles in America for more than 35 years and currently operates 19 major manufacturing facilities in North America. In 2018, more than 90 percent of all Honda brand vehicles sold in the U.S. were made in North America, using domestic and globally-sourced parts.
For More Information
Additional media information including detailed pricing, features and high-resolution photography of all Honda models is available at hondanews.com. Consumer information can be found at automobiles.honda.com. To join the Honda community on Facebook, visit facebook.com/honda.
Read at Hondanews.com
# # #
1.Sources: Wards Intelligence, 1976-2018CY; MotorIntelligence 2019CY Oct.